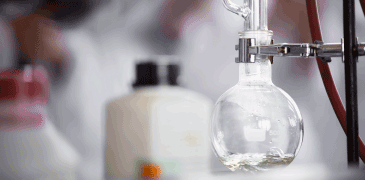 LKT Labs has a full in-house organic and inorganic lab staffed with expert chemists who can synthesize custom compounds to meet your experiment needs.  We are equipped to carry out multistep organic synthesis on a milligram to kilogram scale. Each step of the way we fully characterize compounds and ensure high quality products that meet your specifications.  Quality control is performed in-house by our quality control team using UHPLC, HPLC, LC/MS, GC, and NMR.
Our specialties include:
Natural product isolation
Product purification
Total synthesis
Natural product analog development
Please contact us with the details of your upcoming synthesis project. The more information you can provide, including the final chemical structure and a possible synthetic route, the faster we can provide you with a quote.