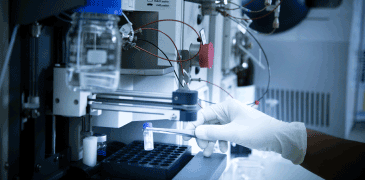 LKT Labs offers a range of analytical testing services, and has broad experience testing a variety of compounds.  Each of our 3,000+ products are tested regularly to ensure their quality and consistency from lot to lot. We are well equipped to modify existing methods or develop new ones to meet your needs.
Our analytical testing capabilities include:
UHPLC with PDA (UV-VIS) Detection
HPLC with UV, ELSD, or Mass Spec Detection
GC with FID
UV Spectrophotometry
NMR Spectroscopy
Mass Spectroscopy
Polarimeter
Contact us today to find out more about how LKT Labs can assist your specific testing needs.
If you have specific interest in the analysis of natural products, take a look at LKT's Natural Product Analysis service.